Japan Certified Acceptance Agent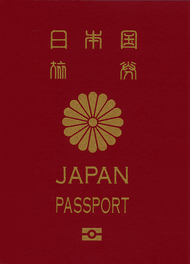 We are IRS Certified Acceptance Agents with offices based United Kingdom, Singapore, United Arab Emirates, India serving people around the world. We can arrange to come to meet you in your city (subject to travel costs) or if you are in transit via office based countries/holiday/business visit to any of our office location countries, one of our team's representatives can arrange to meet you at a convenient location in the London, Dubai, Singapore, Bangalore for passport verification, signature on Form W7 and documents gather to mailing to IRS. Kindly call/Email us to confirm the arrangements to book in an appointment.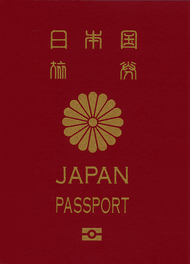 CERTIFIED ACCEPTANCE AGENT(CAA)
IRS APPROVED ENROLLED AGENT US TAX
WE CAN HELP YOU GET YOUR
ITIN & EIN
WE CAN ASSIST YOU WITH:
FORM 8288B.W-8 BEN.1040NR.8233
Key Benefits of Using our firm for Your ITIN/Form
W7 Application with Passport verification Service
IRS Approved CAA

As IRS ITIN Certified Acceptance Agents (CAA), we are authorized by the IRS (Internal Revenue Service) to verify supporting documentation (i.e. Passports,etc.) for all ITIN/ Form W-7 applications.
Fixed fee/Flexible Meeting time
We offer a fixed affordable fee with no hourly rates. The one off fees cover our responsibility to ensure ITIN is approved successfully, We understand our clients have busy schedules and offer flexibility with meetings arrangements.
Eliminate The Risk of Original Documents loss and Rejection
By taking our team's service you can eliminate the requirement of having to send original documents (i.e. Passport and other documents) to the IRS. Based on experience we aim to submit required supporting documents avoids delays in processing your refund, avoid ITIN rejection.
We can assist with ITIN Applications(below listed regions) and EIN/US Tax assistance to Globally.
We are based in London (United Kingdom Head Office), with IRS representative in U.A.E, India, Singapore. Our U.A.E based IRS CAA representative can assist with ITIN application for Middle East, Saudi Arabia, Qatar, Oman.
Our United Kingdom based representative can assist with ITIN application for Austria, Germany, Belgium, Croatia, Czech Republic, Denmark, Finland, France, Hungary, Italy, Luxembourg, Norway, Russia, Slovakia, Switzerland, Ukraine.
Our Singapore based representative can assist with ITIN application for Singapore, Malaysia, Indonesia, Taiwan, Thailand, Hongkong, Japan, New Zealand
Our India based representative can assist with ITIN application for whole of India, Pakistan, Bangladesh, Sri Lanka.
***Kindly note if you are based in London, Singapore, Dubai, Bangalore we can arrange for meeting at our office, home/hotel visit, metro station, local airports or central location café. For other above listed areas & International destination (we can arrange for meeting subject to travel costs and availability of the representatives), Alternatively you can post us your original documents and we conduct the arrange for skype video call, Face time, Please email contact us for more information***
WELCOME TO ITINCAA
ITINCAA (AKA TAXANDACCOUNTING HUB) aims to provide expert solutions to you ITIN, EIN, or US Personal tax-related matters considering the appropriate double taxation treaty rules and correct supporting documentation.
We are IRS Approved Certified Acceptance Agents [CAA] (United Kingdom Head Office), with our IRS representative based U.A.E, India, Singapore.

We also assist foreign nationals who require passport certification with Form W7/CAA Service completion in below listed countries;
Please refer to contact us page for more details on the process.