ITIN For Tax Treaty Benefits Claim [Third Party Withholding on Passive Income]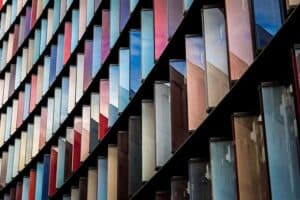 Exceptions to the Tax Return Filing Requirement/How to claim Third-Party Withholding on Passive income
Information reporting and withholding requirements apply to third parties [i.e Banks and other Financial Institutions] who will request an ITIN to enable them to file information reports that are required by law.
Common examples of Information reporting by Banks and Financial Institution to the Internal Revenue Service [IRS] and Forms are:
FORM 8805

– Foreign Partner's Information Statement of Section1446 Withholding tax

Form 1042S

– Foreign Person's United States Source Income Subject to Withholding (from any income distributions from:
Pensions

Dividends

Annuities

US Rental Property Income

US Bank interest

Retirement funds

Profit sharing plans

IRA

Insurance contracts
If you have received any of the above tax forms with Federal tax withholding and wish to reclaim the taxes or to apply for ITIN to complete Form W8BEN to avoid withholding in the future tax year or require assistance with the ITIN application process for completion of the application, documents check, certification proving identity, foreign status the original passport via IRS Acceptance Agent. We can be of assistance for a reasonable fee. Our fee covers all the work processes as listed on this blog.
For more details on the step-by-step ITIN application work process by acceptance agents please check this blog.
Our team specializes in international expatriate U.S. personal tax return service. If you need assistance with ITIN Renewal/US 1040 filing for refund claim/FATCA Compliance work/FBAR FINCEN114 Filing, ITIN/ Form W7 Application/E.I.N./Form W8BENE or Certified Acceptance Agents [C.A.A.] services/1040NR U.S. tax filing for refund claim of excess 1042S / 8288A/ 8805/ W2/ 1099. We are happy to assist our clients in a timely, efficient, and cost-effective way.